Dr. Yuriy Kravchenko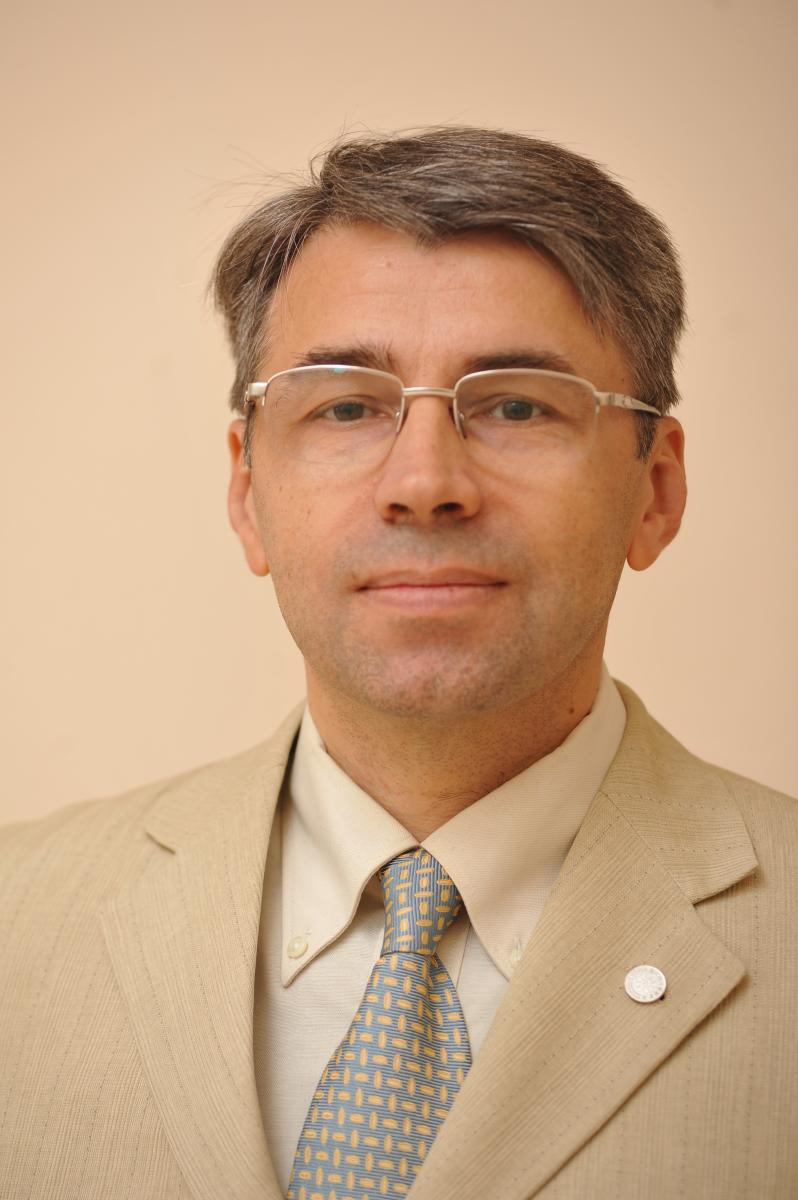 Keynote Title: Soil Organic Carbon Dynamics and Sequestration: from Advanced Understanding to Innovative Methods
Dr. Yuriy Kravchenko - Deputy President of World Mollisols Association, Adjunct professor of Northeast Institute of Geography and Agroecology, Editor in Ecosystem Health and Sustainability as well as International Journal of Agriculture Environment and Food Sciences, Assoc. Prof. of Soil Science and Soil Conservation Department National University of Life and Environmental Sciences of Ukraine, Deputy Director for International Activity at Agrobiology Faculty.
Author and coauthor of: scientific manuscripts from soil science and environment (> 70), textbooks and research monographs (14), abstracts to scientific conferences (> 61), state standards (6), Ministry instructions (21).
Academic interest
Soil Conservation Practices and Management Policies, Soil Organic Matter Dynamics and Sequestration, Soil Aggregates and Particle Organic Matter, Soil Chemistry and Mineralogy, Tillage, Fertilizers and Nanoparticles, Pedogenesis, Soil Erosion, Systems of Higher Education in the World.
Projects, staff mobility and scholarships
•

2017-2019 (№110/104-ф)– "Labile humus substances are the base of chernozem fertility as well as agricultural lands productivity". The Fundamental Project of Ministry of Science and Education of Ukraine.
•

15.10.-30.11.2016. Soil Organic Carbon (SOC) Sequestration and Climate Change Mitigation by Use of Soil Conservation Resource Saving Technologies in Agriculture. EU Grant. IncoNet EaP Twinning Grant "Supporting international cooperation activities on agriculture soil contribution to climate change mitigation and adaptation" SFS-50-2017.
•

19.04.2010-13.09.2015. Project CAS — Russia, Ukraine and Belarus Cooperation Program (2010-2015). The Bureau of International Cooperation Grant, Chinese Academy of Sciences (No. GJHZ0949), National Natural Science Foundation of China (No. 41171230; 41071201).
•

15.01.2010-14.01.2013. International joint project 159188-TEMPUS-1-2009-1-PL-TEMPUS-JPCR «Environmental curricula at agricultural universities». Tempus Grant.
•

6.03 - 12.03.11. Scientific training - "Environmental curricula at agricultural universities". Bourgogne University, EDUTER Institute. France.
•

1.03.2010-12.03.2010. J09-23126 UAJC - Training on production management for agricultural product. Tokyo. Japan.
•

1.09.2007-31.08.2009. IMBASMA Tempus Project JET_27136_2006 "Implementation of Basic and Advanced Scientific Methodologies in Agricultural Master and PhD curricula".
Open lectures
•

2017- Dicle University, Turkey
•

2016 - Institute of Soil Science and Plant Cultivation – State Research Institute, Puławy, Poland
•

2015 - Dicle University, Turkey
•

2011, 2013 - University of Kragujevac, Serbia
•

2011 - Bourgogne University, France
•

2010 - Northeast Agricultural University, China
•

2009 - Humboldt University, Berlin, German